See How Backlinks Affect Your Search Visibility and Traffic
Easily monitor your backlink campaigns and their effect on your search visibility with Nightwatch backlink tracker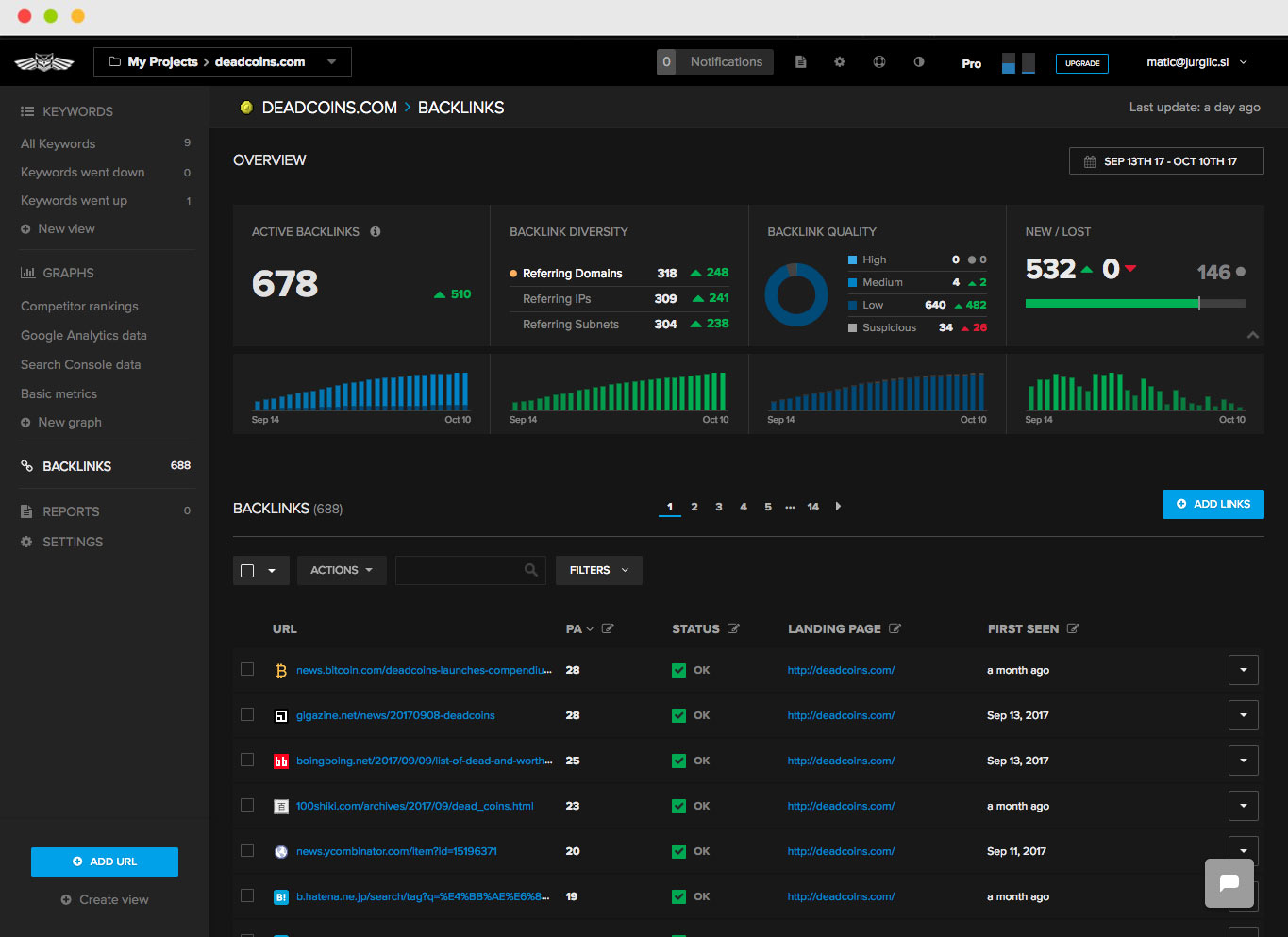 Automatic Backlink Monitoring and Notifications
Get regular updates on all the newly discovered and lost backlinks with our smart notifications.
Using multiple external tracking APIs and our own crawlers Nightwatch ensures the most up-to-date and accurate data on all backlinks pointing to your sites.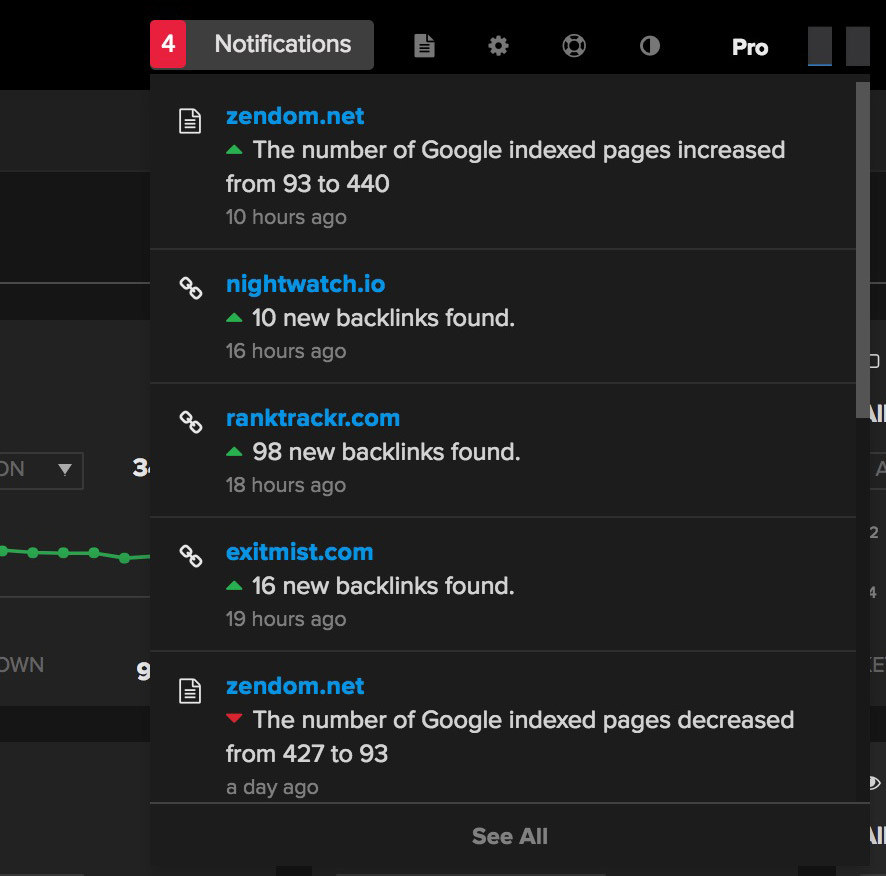 Your Backlink Portfolio at a Glance
1

Total backlinks

See historical total number of backlinks and the change

2

Diversity info

See number of referring domains, IPs and subnets

3

Filters & Segments

Filter and backlinks by their characteristics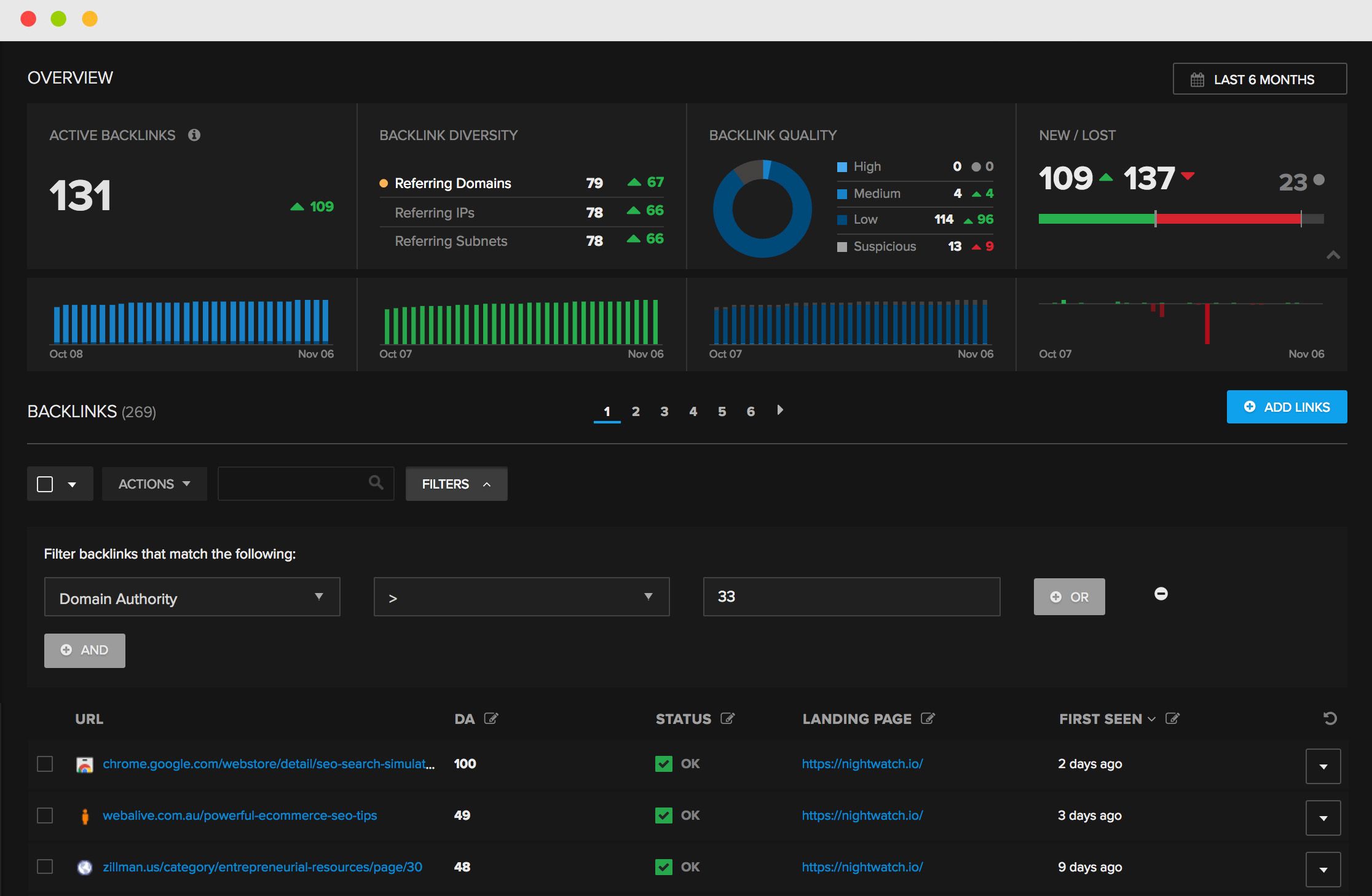 4

Backlink Quality

See your backlink quality distribution

5

New and Lost

See new and lost backlinks and their historical representation

6

Backlink List

See individual backlinks and their statuses
Comprehensive Data & Segmentation
With Nightwatch's powerful aggregating and segmentation abilities you can easily filter and segment backlinks by their characteristics — for example, see trends on only high quality backlinks pointing to a certain subpage.
Nightwatch will collect all the important SEO data (domain and page authority) of sites that are pointing to yours. Why pay for other services when you can access everything in Nightwatch?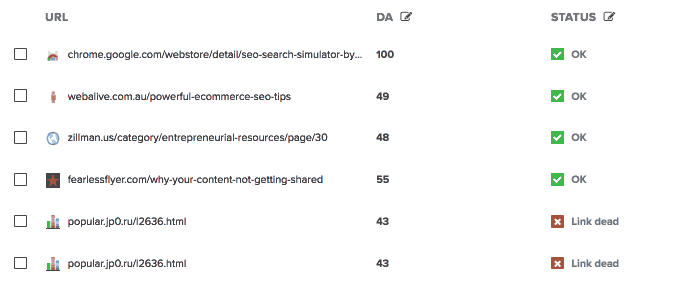 Expert-Level Features
Features you need for taking your SEO to the next level
Start your free 10 days trial
Get setup under 10 minutes and gain complete SEO control